Before beginning a career in international trade, I did not ever stop to think that the t-shirt I was wearing or dishes I was using were likely made elsewhere, and went through a long complicated logistics supply chain in order to reach my local store. Little did I know that when anything goes wrong in that complicated supply chain, it would be my job to help. Recently, a client had over 2.5 million dollars worth of electronic merchandise on hold by U.S. Customs and Border Protection (Customs) for alleged intellectual property rights violations. In plain English, Customs was under the impression my client was trying to import goods with trademarks or logos they did not have the authorization to import.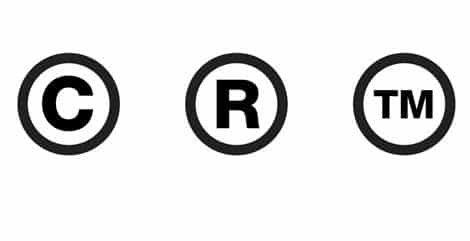 When you see these symbols, make sure you think about LICENSES to use them!!
For this client, this was a lot of money at stake, and it could have put them out of business if we did not come up with a quick solution. Instead of thinking of the band aid type solution, to solely fix this issue, we came up with a compliance plan for the client to use going forward, that would also help solve the current issue.